User generated content and its influence on the tourists
pubblicato nel numero 2012 anno 1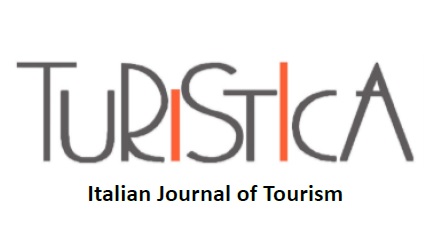 Objectives – Recently, there has been a growing interest in User-Generated Content (UGC), and Web 2.0 in particular, as one of the most important sources of information for consumers making a purchasing decision.
There is a substantial body of literature covering the influence of UGC on the tourist information search but very few studies have focused on examining referral and conversion traffic from UGC to other key online and offline information sources (cross-visitation). Further, little research has focussed on analysing when consumers use UGC along with their information-search and the related cross-visitation.
Moving on from a brief literature review on UGC and its influence on tourists' choices, the aim of this study is to contribute towards filling this gap by taking a snapshot of the rapidly changing field of consumer choices. We look at how consumers gather information and make their decisions regarding travel purchases, based on an empirical investigation carried out on a sample of Italian tourists.
Methods – This study is based on an empirical investigation that was carried out by sending a semistructured questionnaire by e-mail (on-line survey). A snowball sampling technique was used allowing to reach a convenience sample of 623 respondents from all regions of Italy.
Results – The findings suggest that UGC plays a relevant role, along with all the online searching and booking behaviour of tourists, particularly UGC within third-parties websites (Expedia, Booking.com etc) which appears to be especially significant in the early stage of the tourist information search process.
Conclusions – In tune with prior research, the findings suggest that hotel marketers should monitor their brand reputation over the internet and should pay particular attention to UGC uploaded onto On line Travel Agencies (OTAs), considering that it is by looking at ratings and comments within these websites that consumers' decision making actually starts in most instances. Further, an effective development and control of the hotel's online presence on a UGC platform can improve the success rate of SEO (Search Engine Optimisation) procedures, increasing the traffic on the official website of hotels.