Pistoia capitale italiana della cultura
pubblicato nel numero 2017 anno 2/3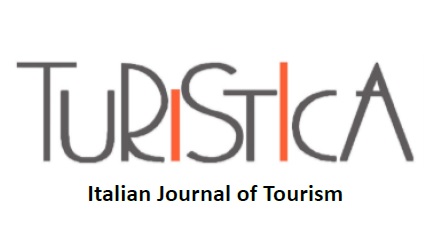 Pistoia Italian Culture Capital 2017
The choice came about as a result of the competition of the municipalities in the selection process that led to the choice of Matera as the European Culture Capital for 2019.
The competition had led to the creation of projects that still have their own autonomy and feasibility. For this reason, the MIBACT (Ministry of Cultural Heritage and Tourism) also conceptualized and implemented the Italian Culture Capital project as an annual event.
In 2015, thanks to a single competition announcement for 2016 and for 2017, 10 cities were admitted to the selection process (Aquileia, Como, Ercolano, Mantua, Parma, Pisa, Pistoia, Spoleto, Taranto and Terni) out of a total of 24 candidates.
Mantua was selected as the Italian Culture Capital for 2016 and later Pistoia for 2017. Subsequently, the city of Palermo was selected for 2018.
The choice of Pistoia was communicated directly, on January 24, 2016, by Minister D. Franceschini at the MIBACT headquarters in front of the representatives of the selected cities.
Representing Pistoia was the city's Councillor for Culture, who is also the author of this article.
Pistoia participated in the competition, with a proposal signed by all the public institutions of the territory, the Cassa di Risparmio of Pistoia and Pescia foundation and bank, and the Diocese.
Among other things, in its curriculum, Pistoia boasts a public education allocation of 5.2% of the current budget, about twice the resources spent in the national average.
In Pistoia, more than a thousand events took place in 2017, but since the announcement of it as capital of culture, there has been a positive change in the attitude toward the city and the number of visitors has increased exceptionally.
The effects of this promotion have been enormous. For example, in October 2016, the globally-renowned magazine Lonely Planet listed it as one of the top ten cities in the world to visit in 2017, together with Bordeaux (France), Cape Town (South Africa), Los Angeles (USA); Mérida (Mexico), Ohorid (Macedonia), Seoul (South Korea), Lisbon (Portugal), Moscow (Russia) and Portland (Oregon, Usa).
Using a kind of benchmark, the article also compares the rise of the tourism the cities of Mantua and Pistoia experience as a result of being named Italian Culture Capitals.