Il turismo nel Borghi d'Italia e della Toscana
pubblicato nel numero 2017 anno 2/3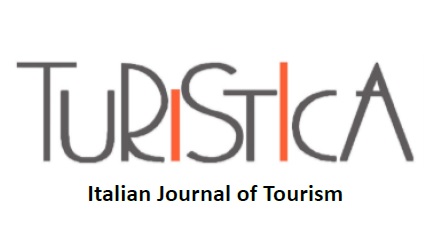 Historical villages (Borghi) in Italy and Tuscany
2017 was the year of Historical Villages, just as 2016 was the year of Walks and 2018 will be the year of Italian Food and 2019 will be the year of Slow Tourism.
According to a directive from Italy's Cultural Heritage minister, "historic villages" are defined as Italian municipalities with a maximum of 5000 inhabitants characterized by a special cultural heritage.
"Historic villages" (borghi) are very significant in a context that is seeing a large development in "slow tourism" and represents a decisive leverage of economic growth and new employment.
An Illustrated volume of Italian Historic Villages is also expected to be published.
Those with fewer than 5,000 inhabitants constitute 70% of Italian municipalities, with a population of around 10 million residents accounting for about 16% of the national population and 5 million for more than half, about 54.0%, of the population.
There are about 51,000 accommodation structures, for a total of 1.4 million beds equal to 30.5% and 27.9% of the total, which represents a decisive stimulus to economic growth and the creation of new jobs.
The demand in historic villages that began in 2016 equates to about 21.3 million arrivals (18.6% of the total recorded in Italy), and almost 90 million presences (22.3% of total presences).
An initiative, Villages – Italian Travel, created to promote approximately 1,000 historic villages, from the hinterland to the coast, as places of "slow tourism," authenticity and high quality of life, is based on four itineraries: Italian Villages, Historic Maritime Villages, Terre Malatestiane and Montefeltro (places historically associated with the Malatesta and Montefeltro families) and Paesaggi d'Autore (Artistic Landscapes).
This is followed by a focus on Tuscany, a region with 124 villages.