Il Turismo Accessibile: una possibile alternativa per la competitività territoriale
pubblicato nel numero 2016 anno 3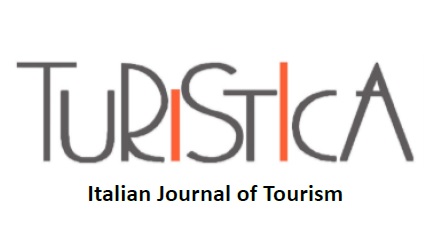 Accessible tourism as a possible alternative for territorial competitiveness
The authors offer a reflection on accessible tourism, defined as a way of allowing to fully enjoy their stay all those who for various reasons – economic, physical, cultural, political, but also religious- are not guaranteed the inalienable right to a holiday; thus, the wellbeing of the visitors is reconciled with the preservation of the cultural heritage.
The starting point for the analysis is the concept of sustainable tourism; a concept which has been discussed for at least two decades and on which nearly everyone agrees, but which is of difficult practical application in the field of tourism; the difficulties are due to problems relating to measurability, definition and the existence of conflicting statistics.
Accessibility is linked strongly to sustainability; accessible tourism does not only pay attention to the needs of the disabled but to everyone's; through a very high quality offer, accessible tourism is able to respond to the needs of children, the elderly, mothers pushing prams, people with limited physical ability or sensory impairments or who have food-related allergies or issues, so that they can make full use of the holiday or their free time without obstacles and difficulties.
Accessible tourism can be an opportunity for all locations through an offer of more liveable and hospitable destinations that can meet the expectations of people with special needs.
In fact it achieves an advantage for the local community, because improved accessibility favours the development of the most authentic social relations in a sustainable way.