Ecosistemi digitali, un Electronic Town Meeting per lo studio e lo sviluppo del turismo digitale in Italia
pubblicato nel numero 2016 anno 4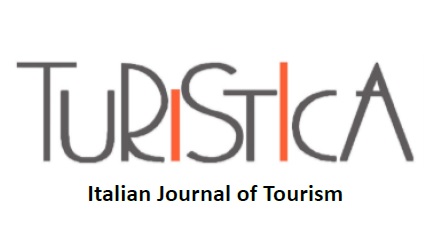 Electronic town meeting for digital ecosystems
The Electronic Town Meeting (ETM) of digital ecosystems is being presented as an instrument for the development of digital tourism in Italy. Such instrument has been utilized within the activities for the implementation of the PST (Strategic Tourism Plan) 2017-2022.
The realization of the ETM is due to an agreement between the Ministry of Cultural Heritage and Tourism, the Ministry of Economic Development and the Tourism Committee of the State-Regions Conference which consider as a first step the study and development of digitalization of tourist promotion, destination Italy and the definition of the first acts of implementation for PST 2017-2022 , especially on Digital Tourism themes.
This first step was scheduled in Florence at the Fortezza da Basso on December 2, 2016, within the ninth edition of the BTO (Borsa del Turismo On Line) with the aim of sharing and creating contents – among a significant number of stakeholders and experts, representatives of the government and the single regions.
On that day, named Digital Ecosystems – Strategies, Infrastructures and Digital Instruments for Tourism with destination Italy, 120 experts participated, divided into twelve working groups, coordinated by three university professors.
On such occasion the shared management of Digital Ecosystems was handed to laborplay, a spin-off of the University of Florence which deals with the consulting and training within the field of organization.
94 Electronic Town meeting sugli ecosistemi digitali
The items discussed, the proposals accepted and the results obtained were channelled to the following three themes: from digital to digital tourist ecosystems ; big data and artificial intelligence ; co-creation of a digital tourist promotion strategy.
The Florence ETM confirmed the need to share, integrate and engage the world of Italian tourism on Digital Tourism themes.