Destinazione Toscana 2020
pubblicato nel numero 2017 anno 2/3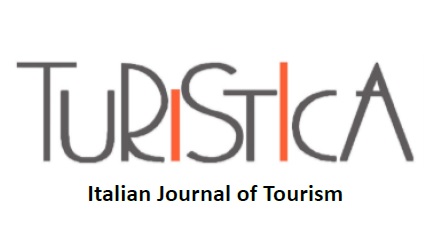 Destination Tuscany 2020
Destination Tuscany 2020 is the operational strategic plan for Tuscany's tourism presented in May 2017. Perhaps the main innovative aspect was not detailed in writing because it is found in the procedure for its preparation which created a "shared plan," that is an open and collective plan that works through sharing strategies, objectives and routes of action with local operators and industry players through group sessions, round tables, meetings and on-line conferences.
Destination Tuscany 2020 aims to establish a sustainable tourism development path for the long-term growth of ideas and assets, identifying quadrennial strategic guidelines, specific aims and routes of action to increase regional tourist flows and to improve economic and social welfare.
This choice is being carried out as a figurative overturn of positions: Florence as a destination must be seen as a starting point, and not simply a magnet for the arrival of tourists.
This new vision is to be achieved through six closely interdependent strategies: new rules on regional tourism organization for new strategies; understanding how to plan, from the motivations of the traveller to what the destination has to offer; hosting as a distinctive feature; how to communicate identities; attention to contents; and digital ecosystems.
The "plan" reveals that there have been and are major changes underway in terms of demand, with tourists becoming increasingly demanding, informed and computer-literate, looking for services and conveniences, but above all looking to be excited by what the whole region has to offer and by various activities.
The changes in demand correspond to changes in supply due to the sharing economy models that are penetrating the market. However, Tuscany continues to identify itself on the international market as a superior destination geared towards international quality tourism, with a strong presence of tourists from outside European attracted to Florence and the entire region.
The region's excellent features are to be valued and promoted as a fundamental part of Tuscany's identity by enhancing a unified image of the regional tourism system. For this reason, it is worth recalling that Tuscany is a genuine brand that strongly identifies as an Italian region. No other regional brand is as strong, even if others are easily identified, such as Italy's large islands (Sicily and Sardinia).
In the digital age, when everything is available instantly, perhaps just by contrast, the most fascinating strategic incentive, if not the most important in terms of development, seems to be that of regional identity.